As we see the classical Portrait as a little boring, we love to experiment with different styles. Here we show some of our Themes, each with a link to galleries …
THAT'S ME – CELINA-GALLERY
I'm not only passionate "behind" the camera, but I also like to be "in Front" of the Camera!
And because we needed some "Models" for our beginning, I'm happy to show here some pictures of myself.
This shows also my personality: open-minded, diverse, …
---
The Devil wears Prada…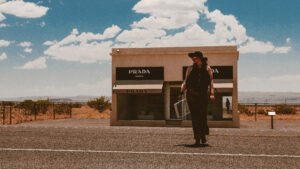 At the lonesome Prada Store near Marfa in western TX, we took some Fashion like pictures.
No, it is not the devil, and the clothes are is not really Prada (just remembering the movie), but they look very glamorous 🙂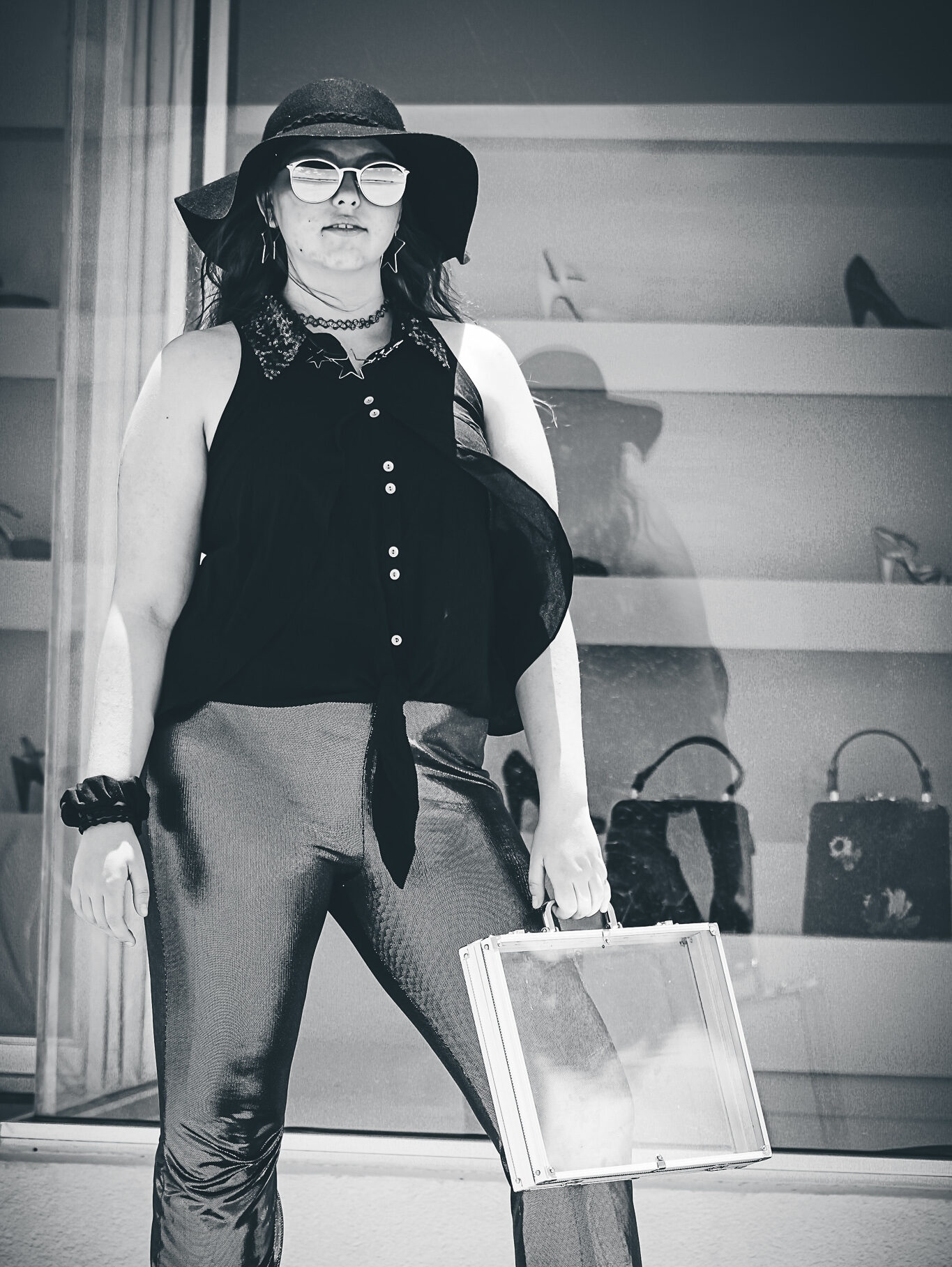 ---
Blue Bonnet time in Texas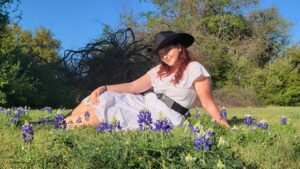 I love Spring and so the nice Blue Bonnets.
So as Texan Girl, I had to take some pictures of myself in the meadow.
White on Blue is a perfect combination!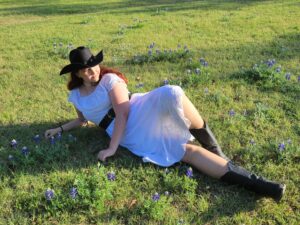 ---
Wanne be a Cowgirl
If you live in Texas,
there is no way out:
You have to be a Cowgirl !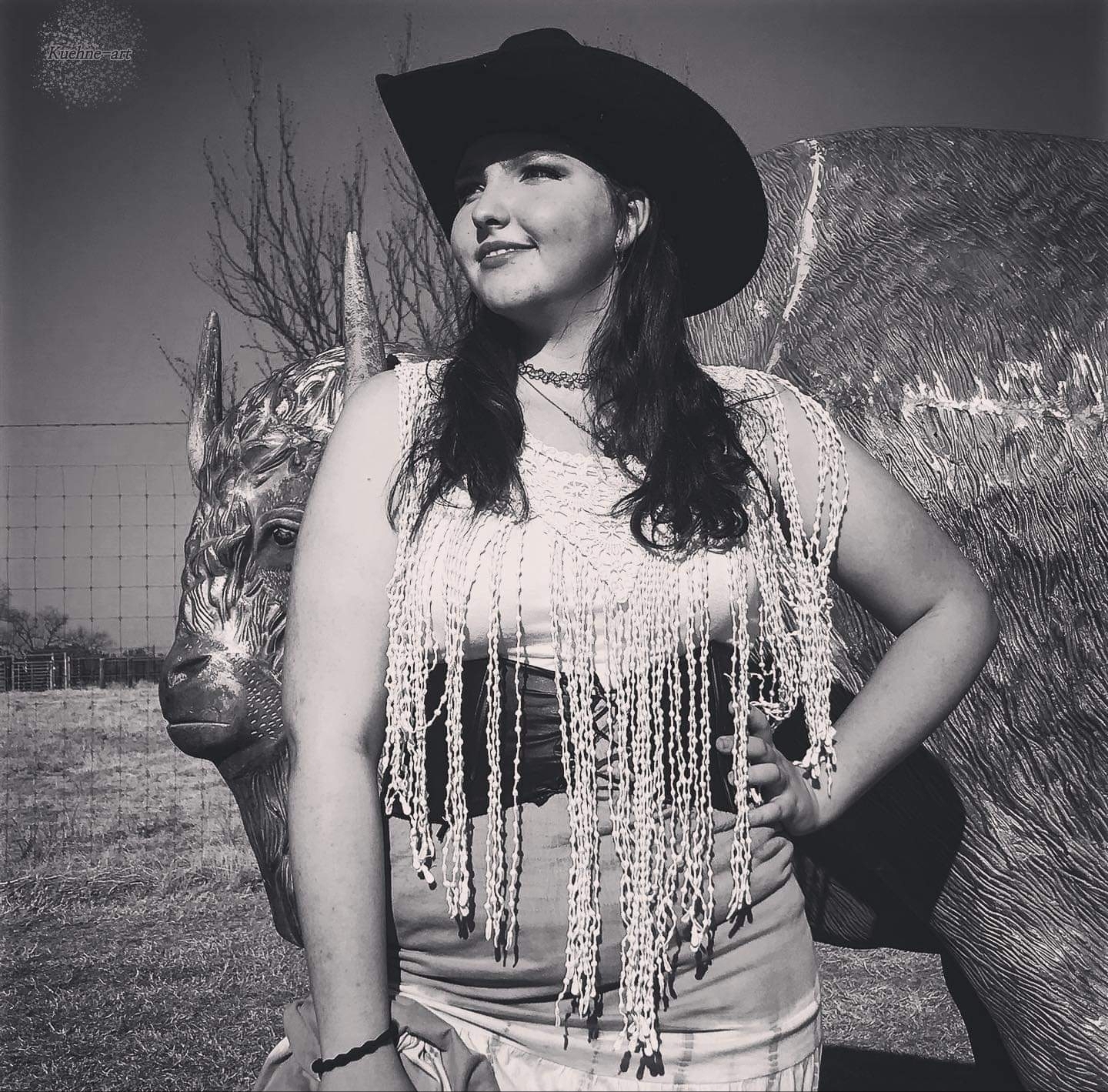 ---
White on White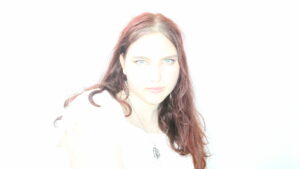 During a snowy day, we thought about trying some Head Shots in White on White…
The results are astonishing!
---
Rebel Girl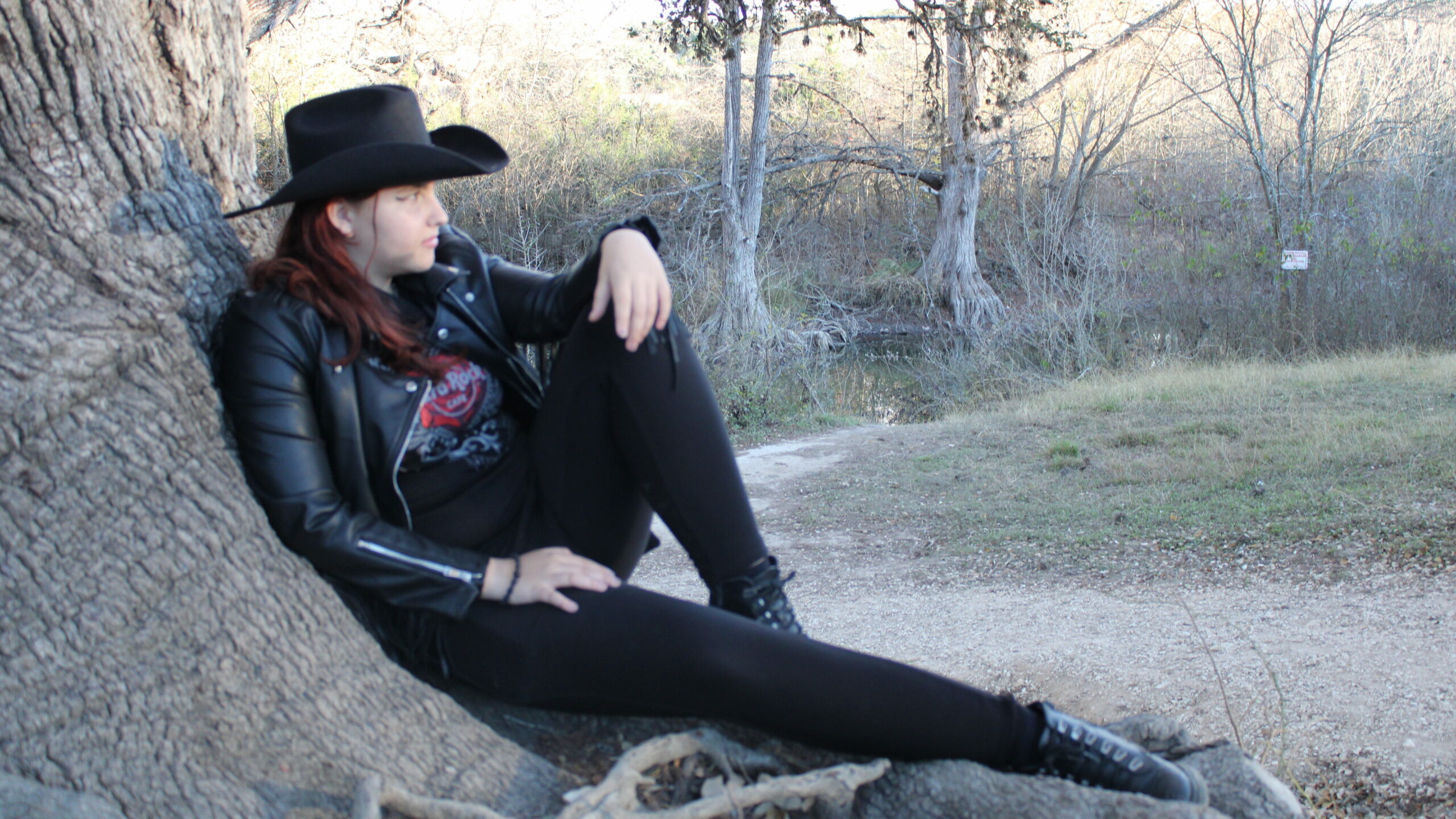 Not all girls wanna be a princess,
some are born to be wild 😉

---
Ballet Folklorico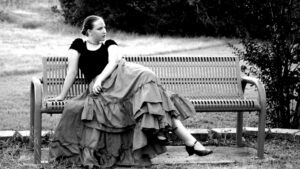 Ballet Folklorico is a part of my life since I'm in High school.
I love the colors, the dresses, and the movement pictures…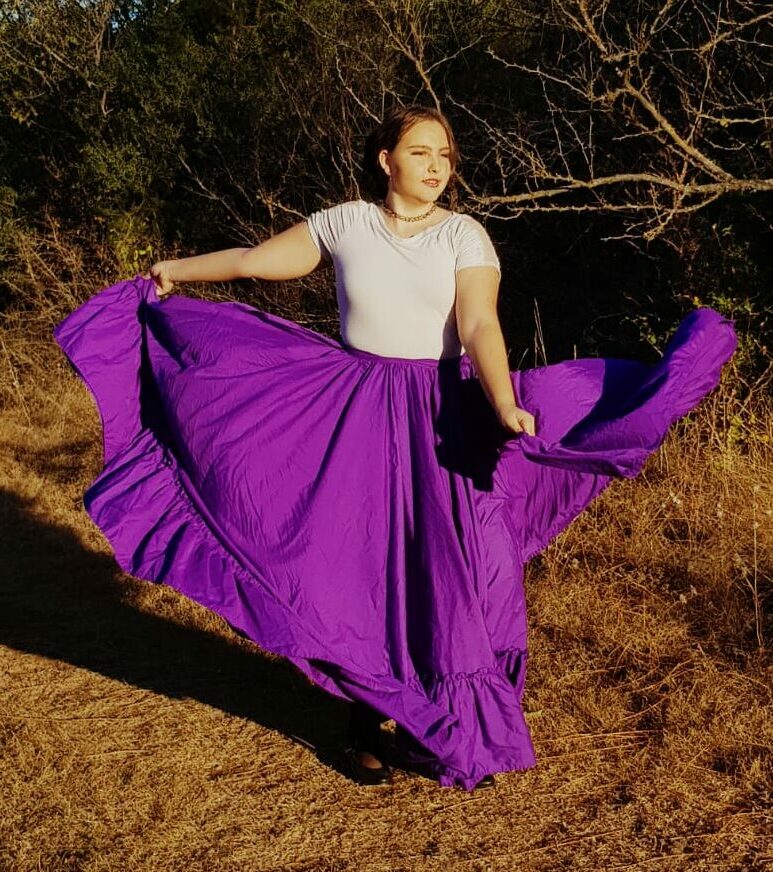 ---
THAT'S ME – ANDREA-GALLERY
Black-on-Black
After trying White-on-White, we started experimenting with Black-on-Black.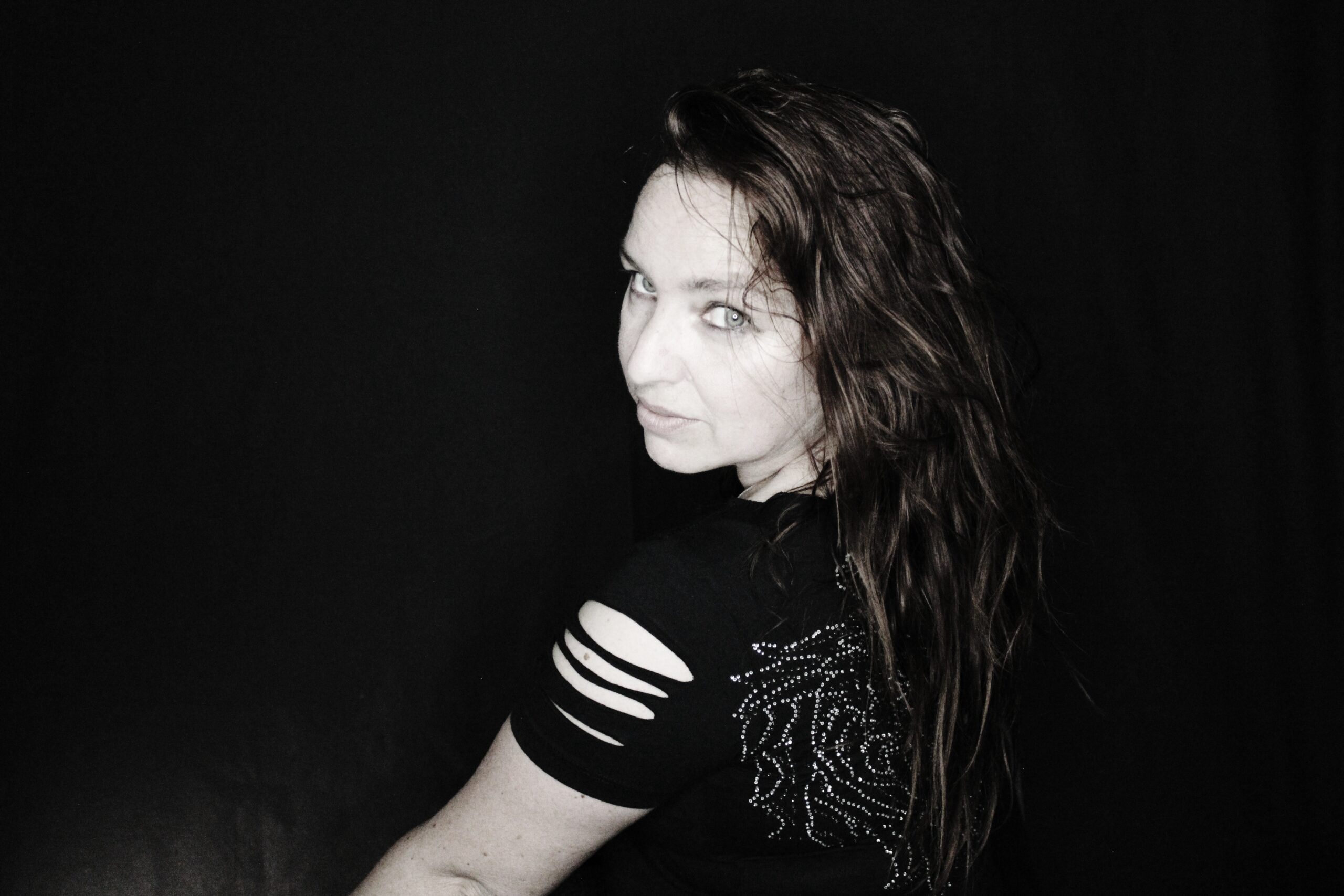 ---
White-on-White
I was really surprised by what you can create with White-on-White photography.
It's a very smart way to show someone in a totally different "light"
---

Depression
These pictures were taken totally unplanned on a warm Sunday evening at our favorite location at Lake Travis.
We had a lot of fun while "playing" around. These pictures were not taken with special lightning or equipment, just a camera with a flash and a naturally dark background.
But finally, the middle picture on top won a Silver Award in a Texas-wide Contest where the photos were submitted with the title "Depression."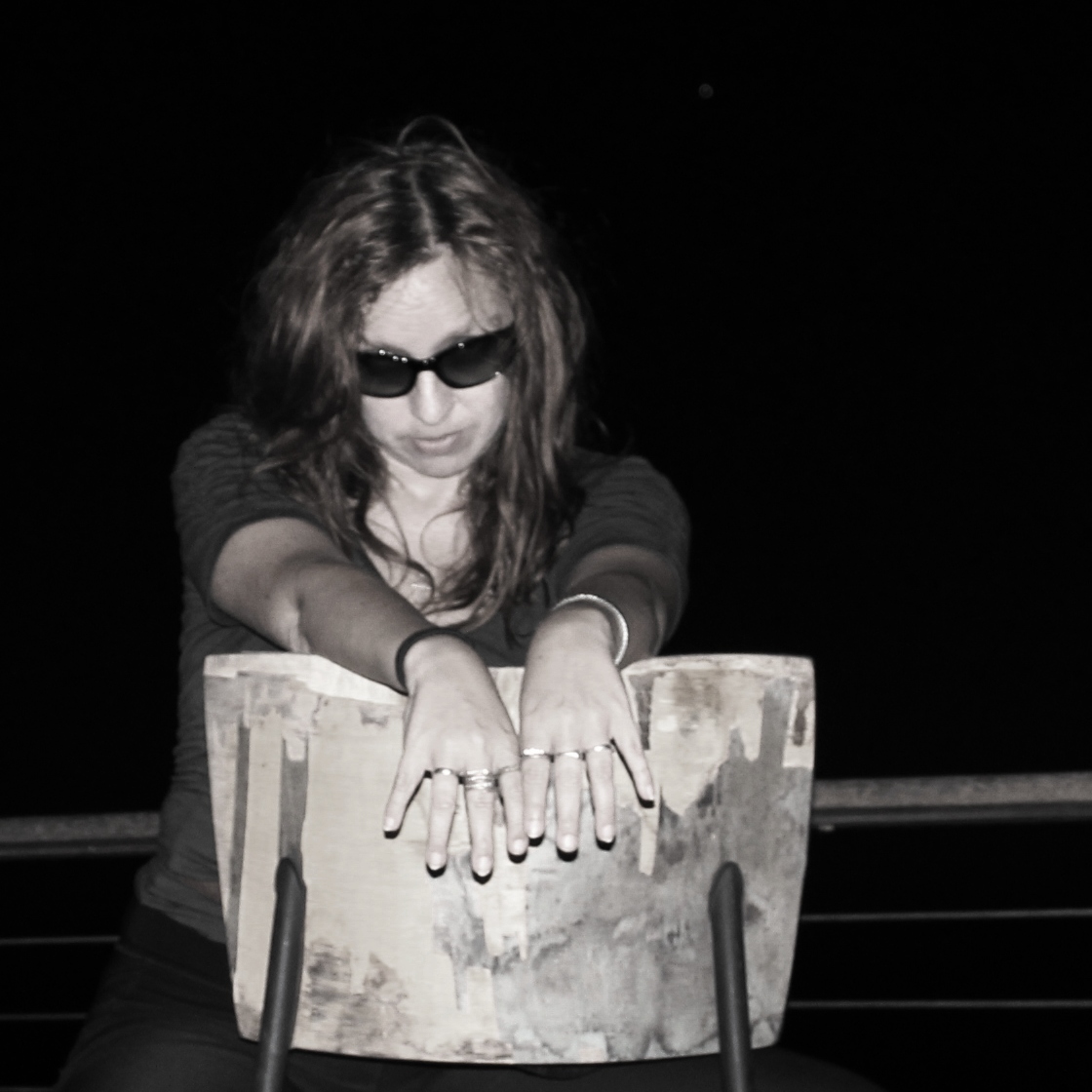 ---