Sometimes everybody wants to be someone else.
Not only children want to escape their normal world and become for a while a Princess, a Fairy, a Pirate Queen…
So why not play with Fantasy?
Creating a different personality can motivate you and see yourself from a different side.
Use Makeup, Costumes, and historical clothes – not only on Halloween!
Be someone else and enjoy it!
We can provide a few outfits and matching accessories or also help you find or order the right clothes and items…
Don't be too shy to try it!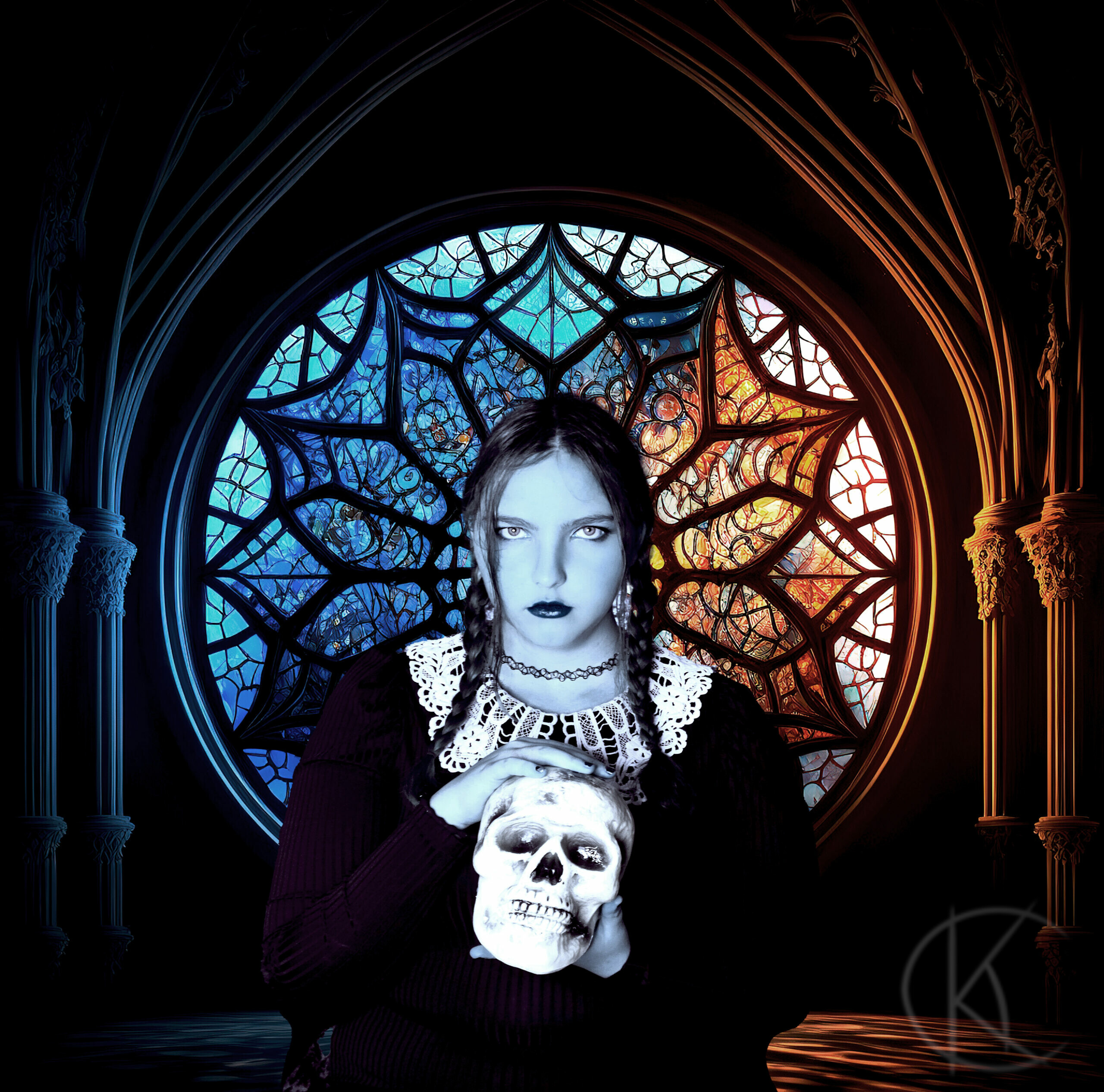 ---
Happy Wednesday…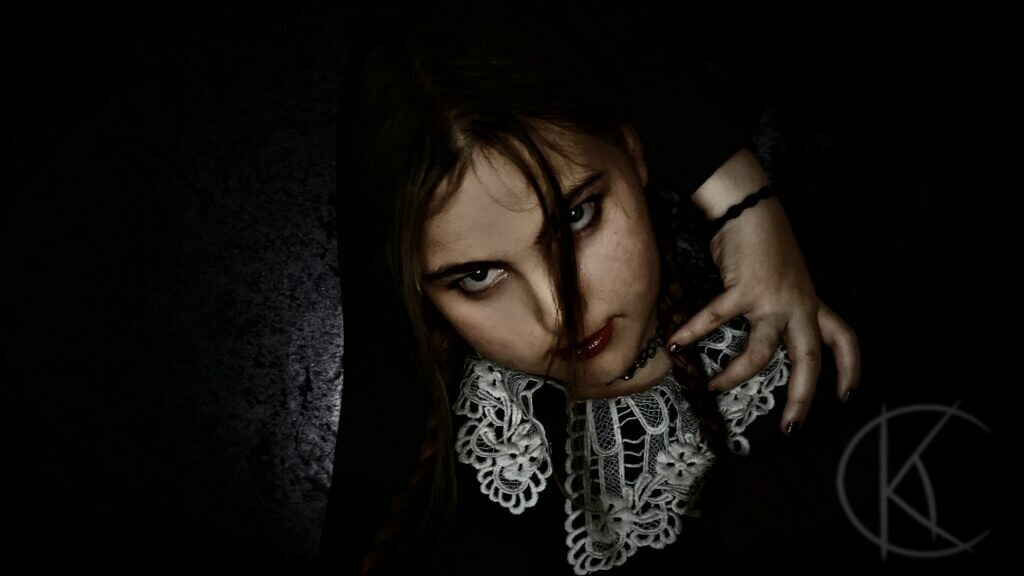 Inspired by the TV-Series
"Wednesday"
about Wednesday Addams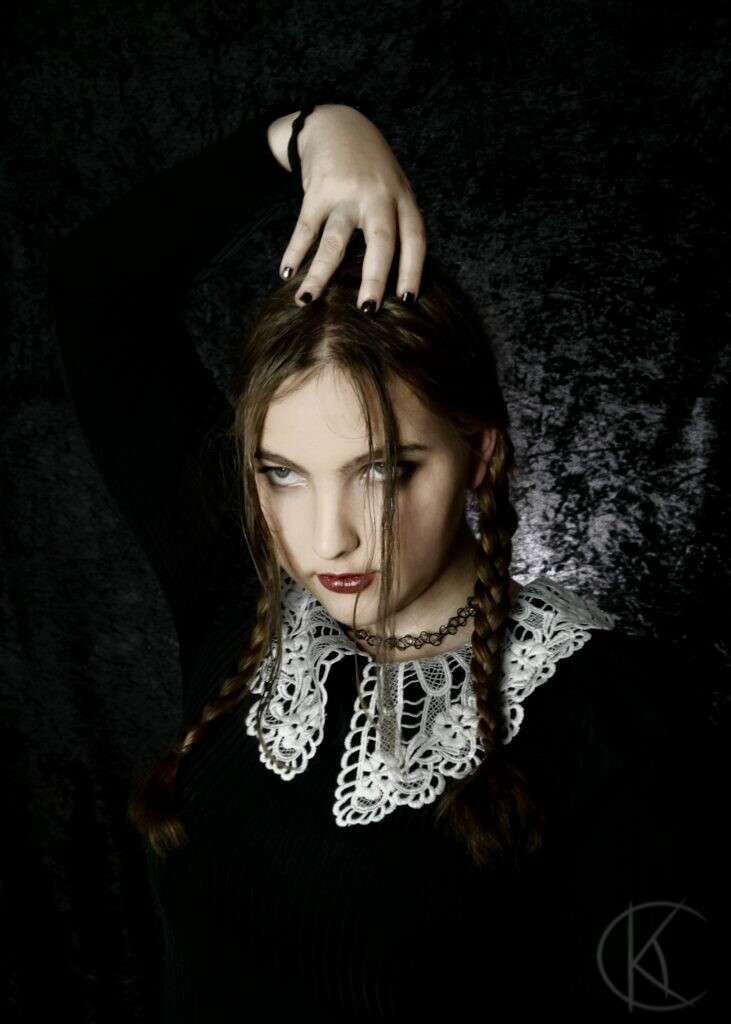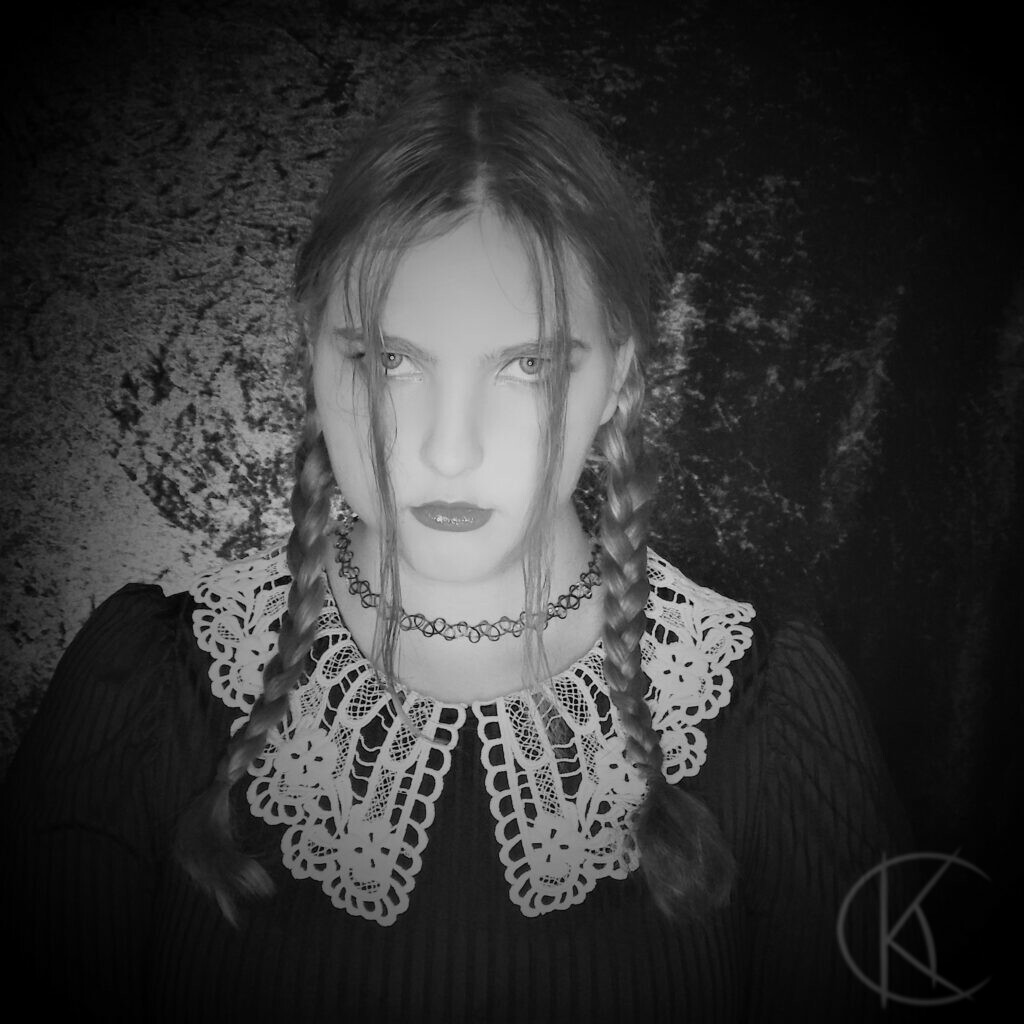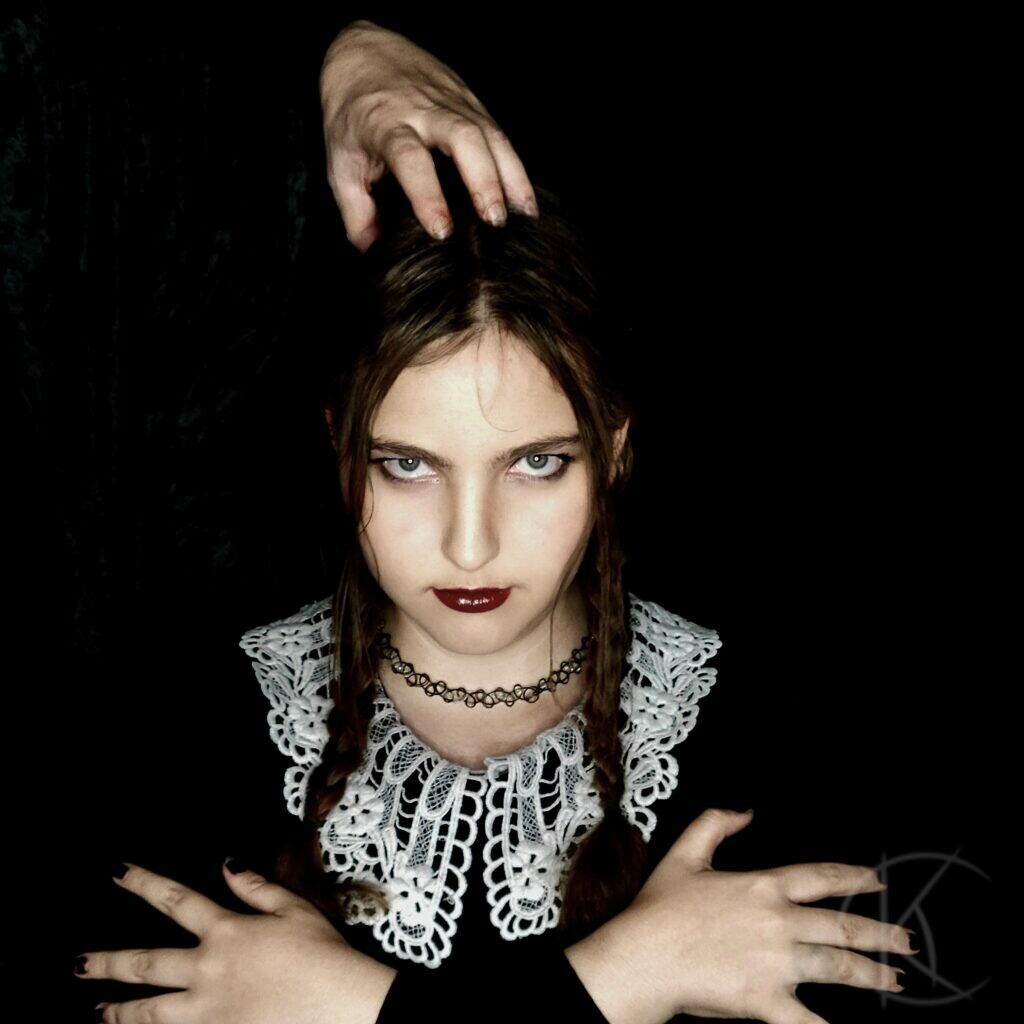 ---
Creating a Princess…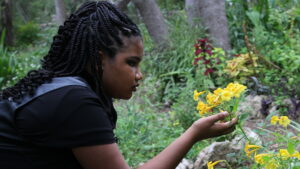 Sometimes, it needs only a few steps to let a shy person become a Princess.
Taking photos is always a challenge: especially for the "Model" but with light, color and sometimes a bit Editing it is possible to create a totally new image…
---
Time to "try"…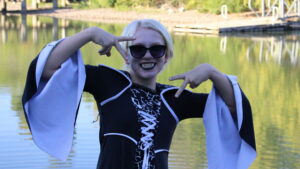 It's Halloween Season
and time to play with various
– costumes,
– wigs,
– makeup,
– locations
– backgrounds…
and you can switch from Steampunk to Vampire to Anime or whatever you want to be only in a few minutes…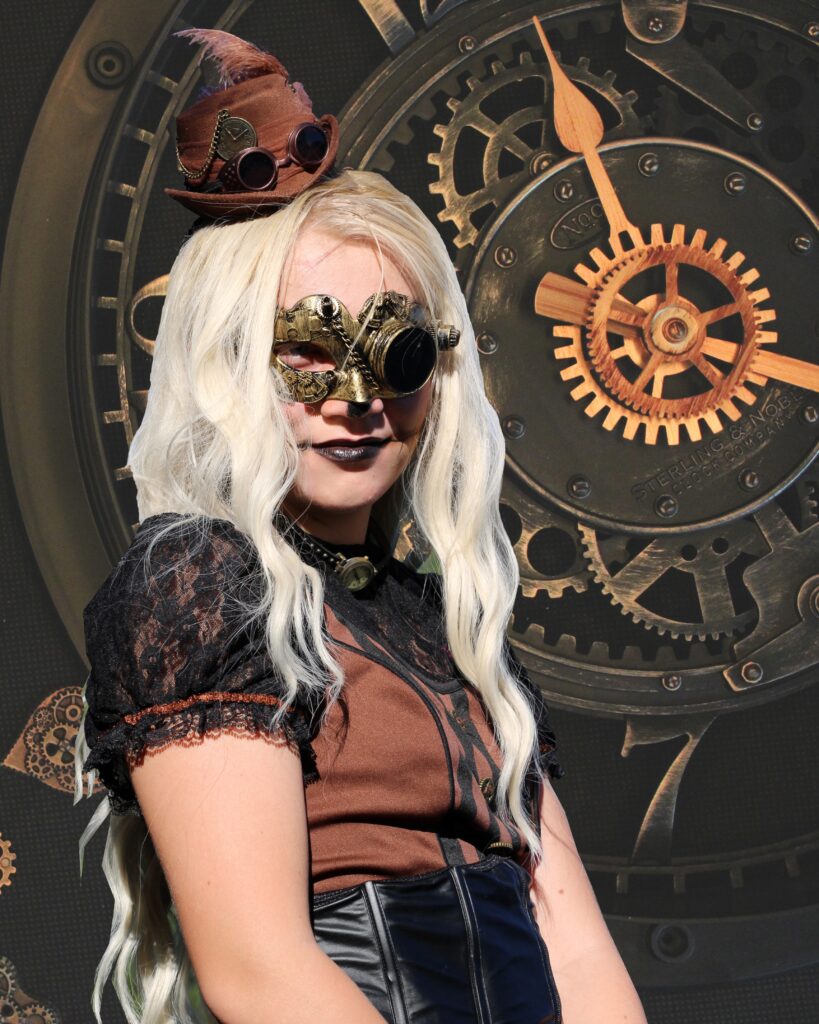 ---
Witchy…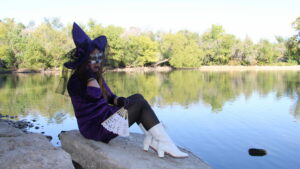 ….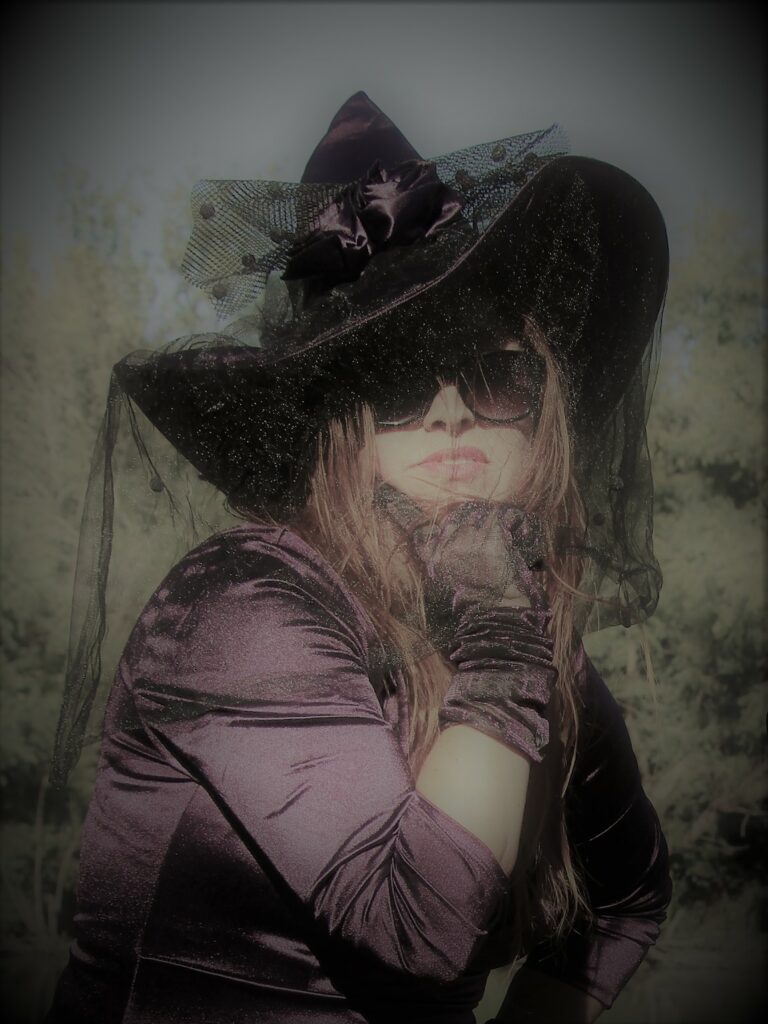 ---
Fall Fairy…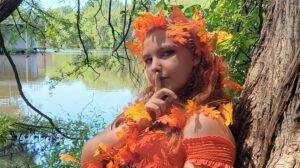 Fall is a great photo season!
You need only a few accessories like leaves, straw or pumpkins, and the matching colors for your dress, and you look like a Fall Fairy.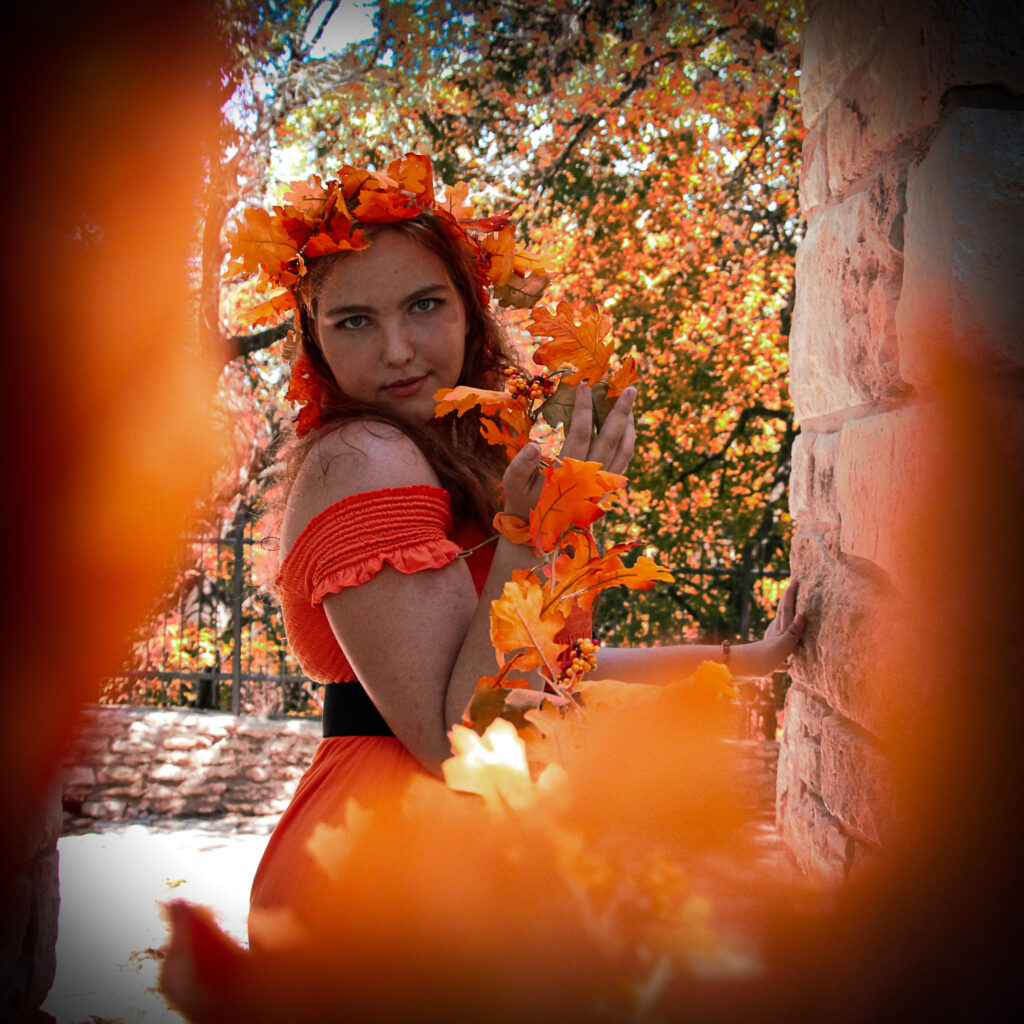 ---
Faun girl or Dark Fairy?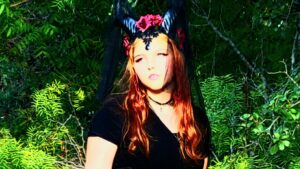 You want to look like the peaceful Faun in the woods or more like Maleficent, the dark Fairy?
Both is worth to try!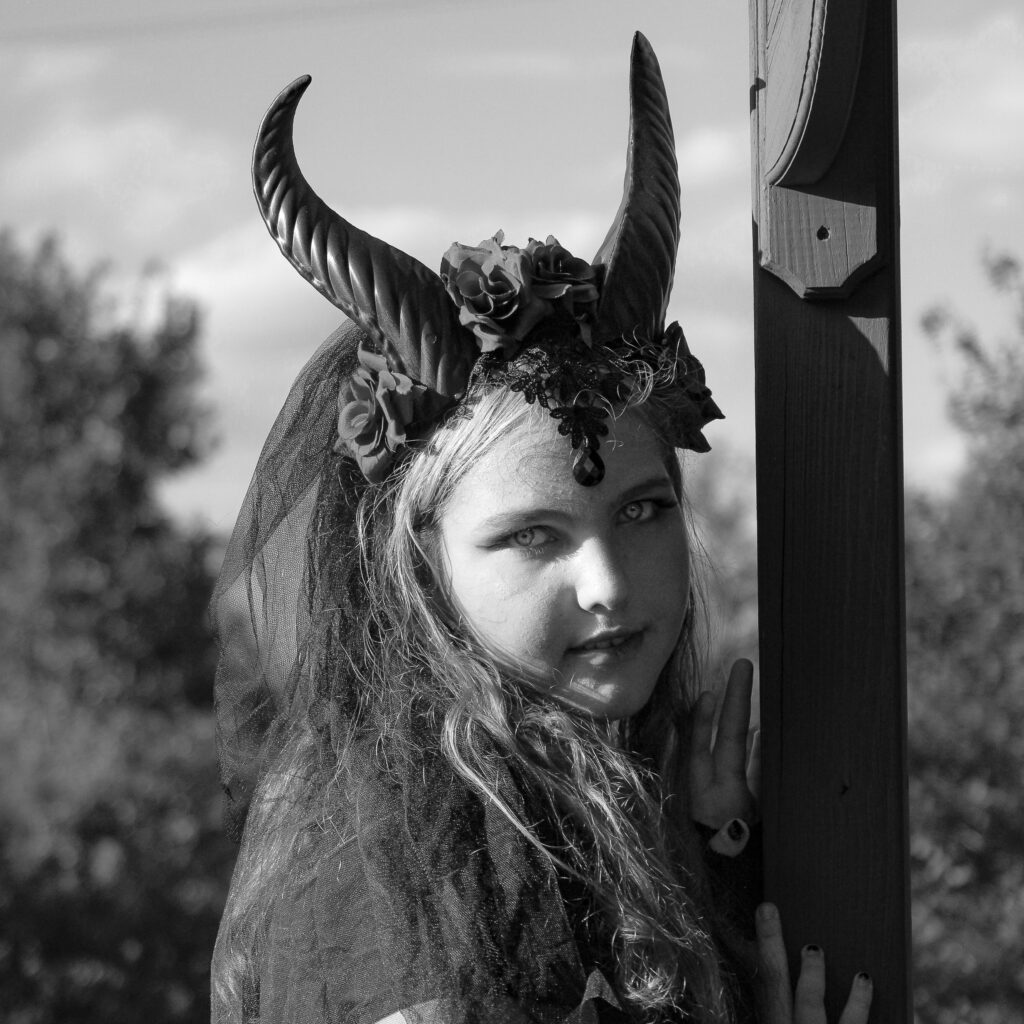 ---
Steam Punk…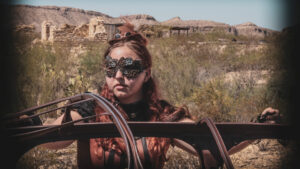 Steampunk is a fictional fashion style primarily influenced by the fashion of the mid-19th century. It is related to the Victorian Era and is a blend of the romanticism of the era with the addition of steam-powered technology and science fiction elements.
The historic location of Ghost town Terlingua was a perfect place to capture these images, but old houses or industrial backgrounds are also perfect.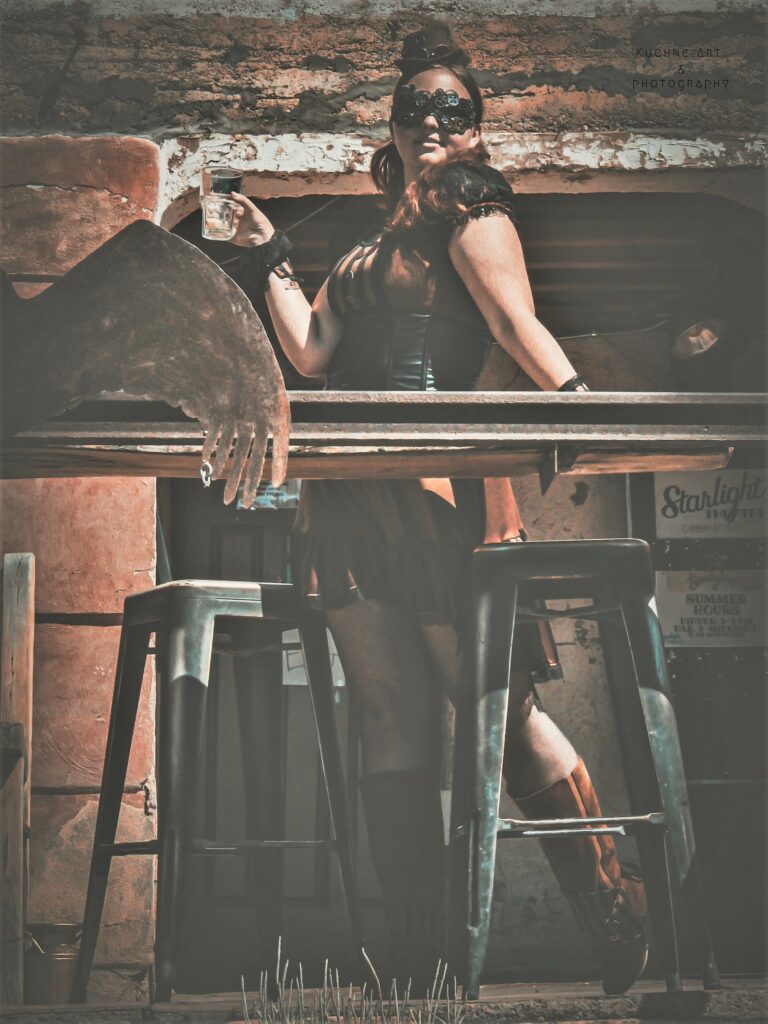 ---
Blue Waters …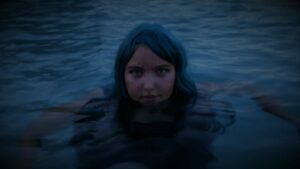 Why not a photo shoot in the water?
Looking like a Mermaid is not as difficult as it seems…
A blue wig, a blue dress, a blue pool, some niche accessories like mussels or a pearl, some white or blue bracelets and necklaces … and you are ready for a Mermaid shoot!
(and yes, if you combine this with a fishtail… this would make it perfect)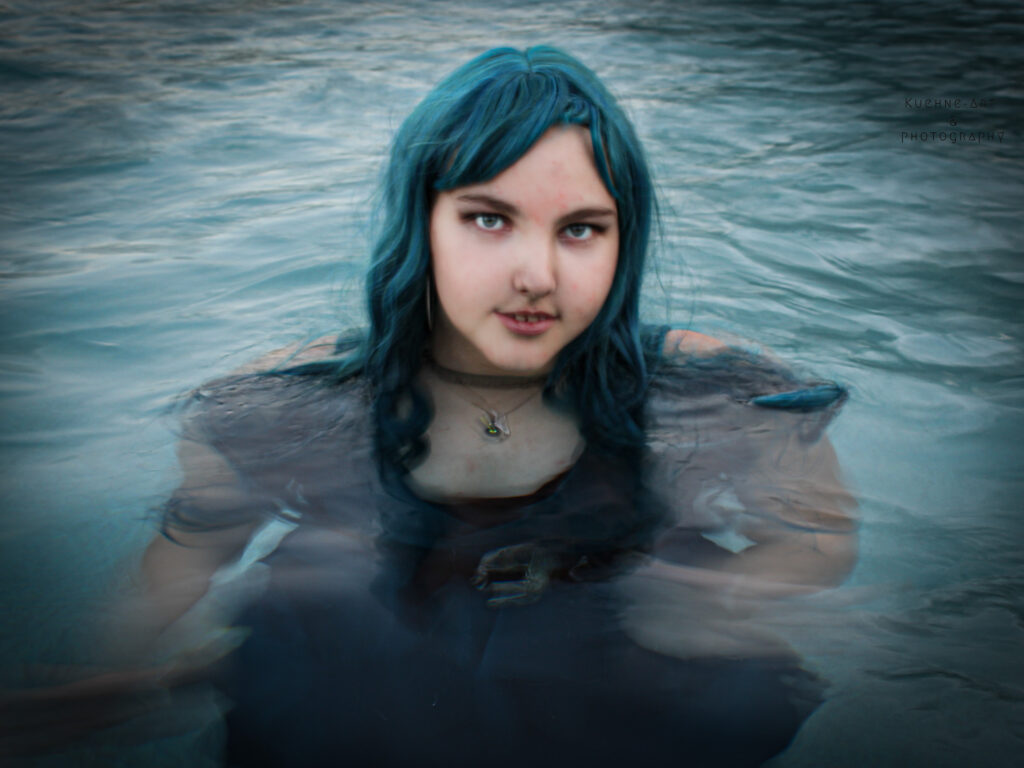 ---
Dark side…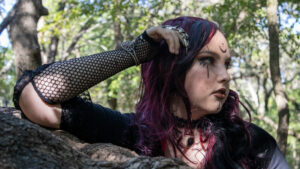 As we love Gothic, Mystery, and also Victorian styles, here are some pictures taken at a nice park in Austin, TX.
By combining Black and Red with natural colors or as Black and White picture, a mystic style could be created.
.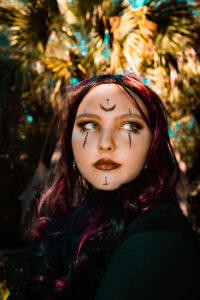 ---
Mystic…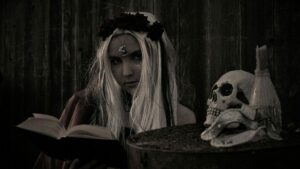 Related to her name Celina, here some Selfie-Pictures in the styling of Selene, the Greek goddess of the moon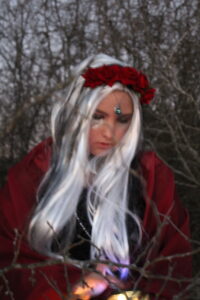 ---
Fairytales…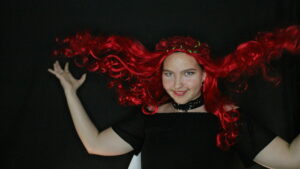 Playing Snow-white in Red? Why not? Just switch a few colors, like red hair and black dress, and we used here a grass green poison apple…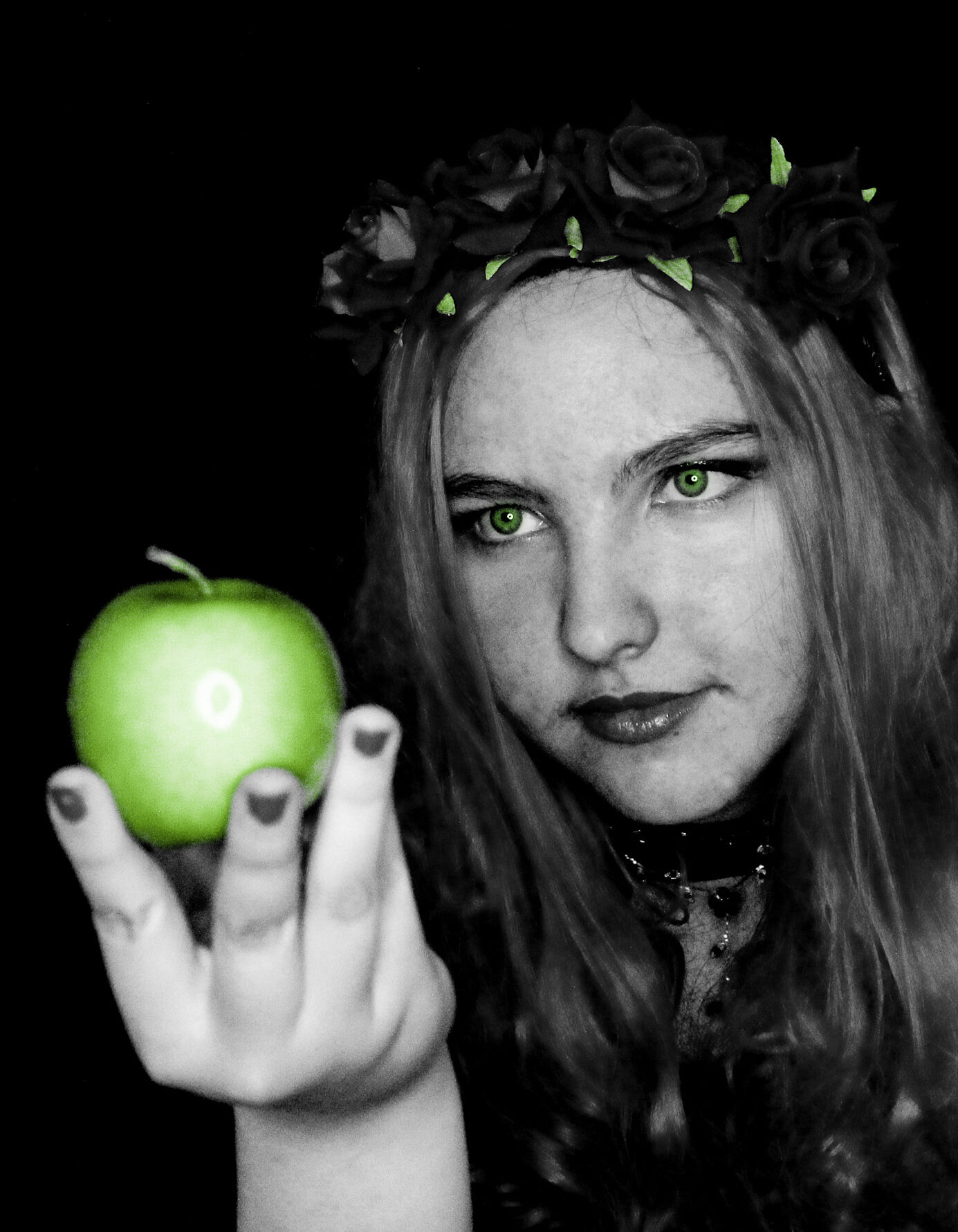 ---
Happy Halloween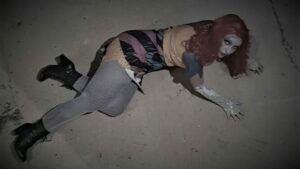 Halloween or the "Dia de Los Muertos" are always days to jump in new rolls. You can play with costumed, wigs, makeup, lights, backgrounds …
It is always a fun event for some Friends pictures…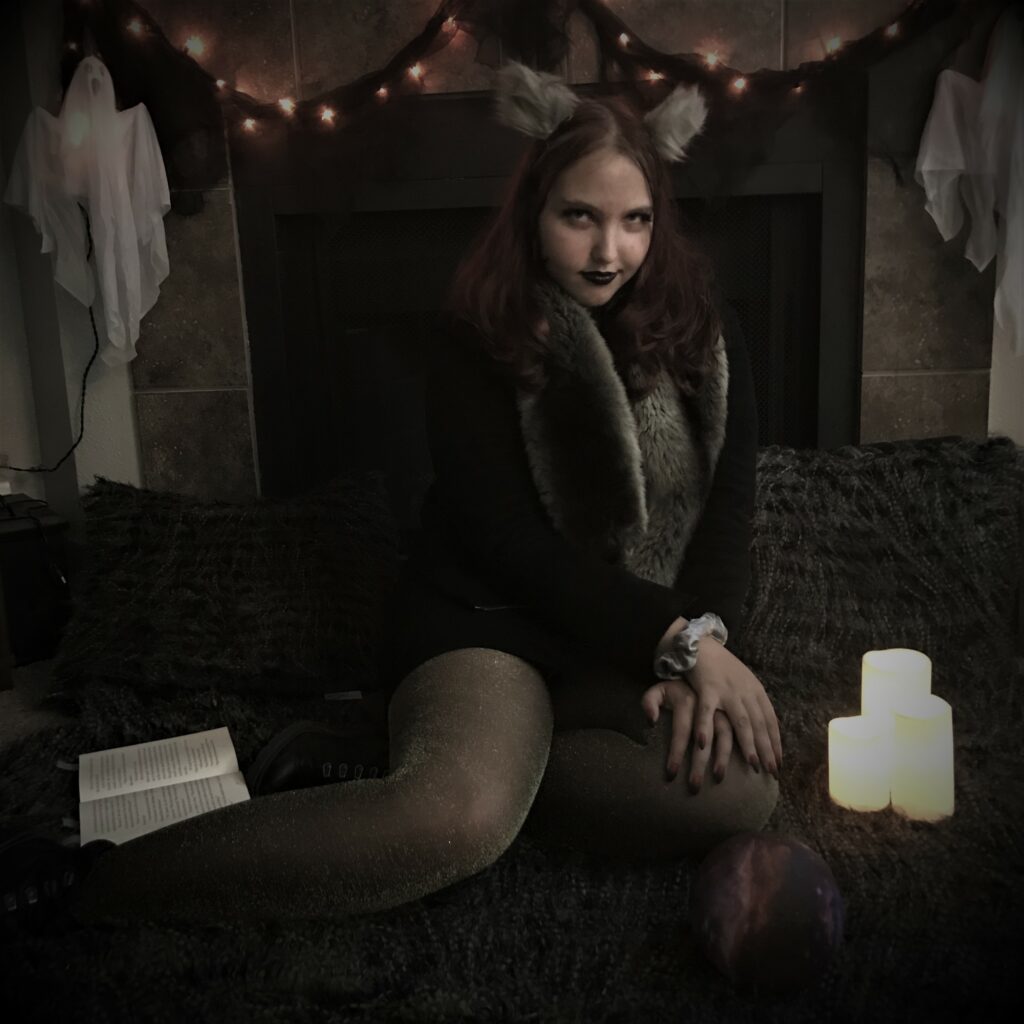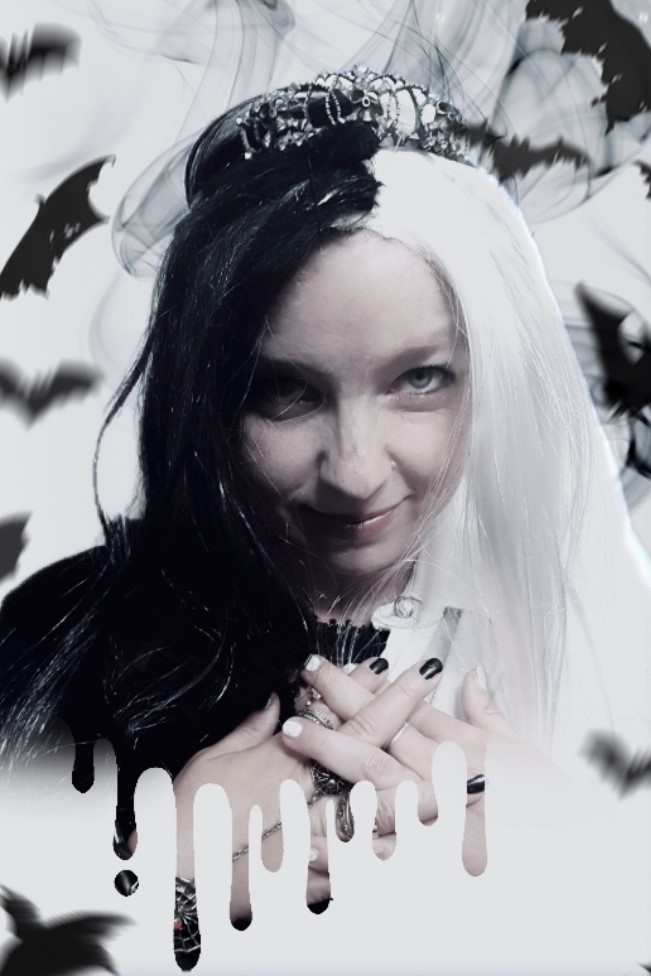 ---
Experimental…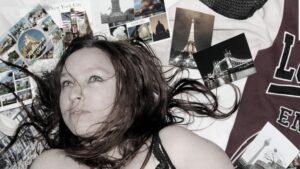 What would today's world of pictures be without Creative Filters, Layovers, Photoshop, LightRoom, and all these "helpful" things…
---